I am unable to start the husarnet post installation on my Ubuntu 18.04.
I am running the following command, following the installation instructions:
curl -s https://install.husarnet.com/install.sh | sudo bash

At the end I get the following message: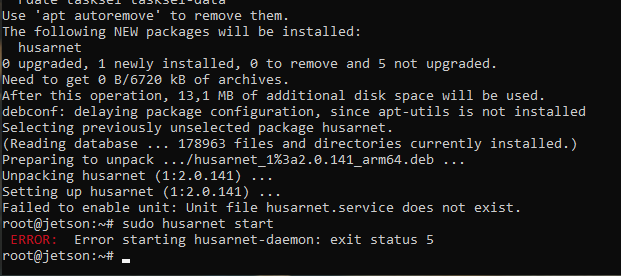 As you can also see, I tried manually starting the daemon without success. If I run sudo husarnet status it says that the daemon is not running.
I also re-flashed the whole OS and tried it on the fresh 18.04 on my Jetson with the same results.
Additionally, I tried installing Husarnet by manually setting up the repos and total manual installation, all without results.
If I run sudo systemctl enable husarnet, I get the following error message: "Failed to enable unit: Unit file husarnet.service does not exist."
Any idea what might be causing it?
Thank you.