Hi guys,
in our newest blog post we present an open source project that you can install on your Raspberry Pi (or other SBC) with connected USB web camera to access it's live video stream over the Internet.
Just paste Husarnet IPv6 address to your web browser to see an interface hosted by your Pi looking like this: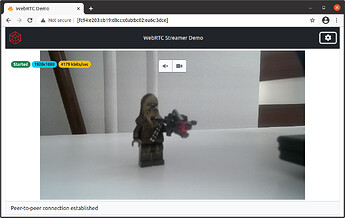 Everything is contenerized and available on our Docker Hub, so you can run a project in minutes: https://hub.docker.com/r/husarnet/webrtc-streamer/
Full blog post is available under this link.
Hope you will guys find that useful!
Best,
Dominik
–
Husarnet team